If a potential x10 ROI within 3 months excites you, then come and find out how the Verity Smiles Programme can help you build your practice. The course consists of 2 elements. In the morning you will learn how to use the breakthrough, easy direct veneer system, ProVeneer™, with training delivered by our International speaker, Michal Ganowicz DDS PhD and in the afternoon, you will learn how to harness the power of social media in our Social Media Masterclass, delivered by Industry Professional Phil Birss, Elephant Digital.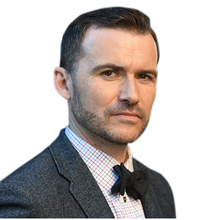 ProVeneer™ Lifelike Veneers
Michal Ganowicz DDS PhD
Michal is a specialist in conservative dentistry and endodontics. In his everyday practice he performs endodontic and conservative treatment, both direct and indirect, including occlusion and temporomandibular joints.
Michal graduated from the Medical University of Warsaw in 2002. For the first 8 years of his career, Michal worked for the Department of Conservative Dentistry at the Medical University of Warsaw. During this time, he conducted research including dental epidemiology, endodontics, tooth whitening and others.
Michal is deeply convinced that simple methods are the best choice for most Dentists and will demonstrate how ProVeneer™ can be used to create natural looking, non-invasive veneers in one visit. He will also cover treatment protocol and material science and explain how to qualify patients as candidates with Smile Preview Veneers.
You will learn how to dramatically increase your same day cosmetic dentistry.
Breakthrough easy direct veneer system
Custom made (patent pending) Smile Preview Veneers made in 2 minutes from scratch. No preformed veneers
No expensive start-up equipment. No Lab bills.
Non–invasive, natural looking veneers that are affordable to your patients
One of the best ROIs in Dentistry.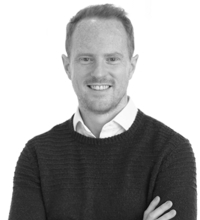 Social Media Masterclass
Phil Birss, Managing Director, Elephant Digital Ltd
Phil is a leading social media specialist and speaker with over 15 years' experience across a range of industry sectors and marketing disciplines.
Phil has an extensive social media background having delivered campaigns both client-side in senior marketing and strategy roles, and agency-side in account management and project-based roles. Phil is a regular speaker at events across the UK and has been leading training sessions on social media for 10 years.
On this half-day, intensive masterclass you will learn the practical steps to take to create a social media strategy that that will generate new business leads and build brand awareness.
This course has been created specifically for Dentists and Practice Managers.
This session is aimed at anyone with a beginner to intermediate level knowledge of social media, but includes advanced techniques and strategies for the more experienced practitioner.
Our social media expert, Phil Birss will cover the following and much more:
How to generate sales from social media
How to raise brand awareness using social media
How to write a social media strategy
What your social media profiles must include
Tools that will enhance your social media campaign
Strengths and weaknesses of each social media channel
How to integrate social media in to your marketing strategy
How to deal with social media PR incidents
Why invest in your knowledge of Social Media?
Social Media is constantly developing and changing. Today, your customers expect you to be present and active on social media channels.
It marks your business as relevant and trustworthy. Being on social media makes it easier for your customers to know, like and trust you.
With such compelling reasons to use social media, it can be daunting if you don't feel up to speed on what social media can do, and how to make the most of its enormous potential.
Most businesses now accept that there is credible business need to create and implement a social media campaign.
Course Details
Courses to be held in Manchester on 1st June and Liverpool on 2nd June 2019. The price per person is £195.00 + VAT.
Learning Content
Creating natural looking, non-invasive veneers in one visit. Treatment Protocol and material science. Qualifying patients as candidates for Smile Preview Veneers.Practical steps to create a social media strategy that will generate new leads and build brand awareness.
Aims and Objectives
To provide participants with the basic knowledge and understanding of the ProVeneer™ system to place successful composite dental veneers with no damage to the patient's enamel and using the unique Smile Preview tool. To provide participants with social media knowledge to enable them to achieve business growth with the ProVeneer™ system
Development Outcomes
This activity meets the educational criteria required for verifiable Continuing Professional Development under the General Dental Council Lifelong Learning Scheme and represents 6 hours of Verifiable CPD
We confirm that the information provided is full and accurate.
This CPD is subject to quality assurance by Dentale.