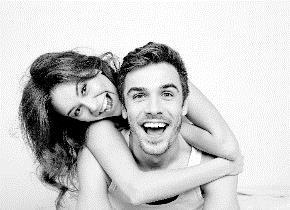 To support you in this time of change, we now offer Autograph Tooth-whitening, Autograph Aligners, a beautifully presented aligner plier kit, the MSi anti-snoring appliance, and the easy-to -use Maintain Lingual Retainer.
With over 45+ years of experience in dentistry, we are known for creating aesthetic dental brands, orthodontic brands, and educational courses around the world.
Orthodontics is ever changing, and we ensure creativity, innovation and quality is combined in each and every one of our products and services. Throughout our development, one constant is our attention to detail; something we're obsessed with.
We are excited to be joining Professional Dentistry - come and visit us at stand B50. Here's a roundup the topics we'll be discussing …
Introducing Adam Jowett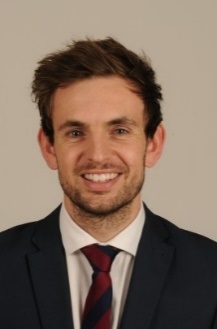 We're delighted that Adam Jowett will be presenting two lectures at Professional Dentistry. Adam currently works as a Specialist Orthodontist in general dental practice and is completing his Consultant training within the hospital service at Leeds and Bradford.
Adam's first lecture, on the 24th, titled, "Contemporary Orthodontics – What is possible in the modern era", covers a presentation of several complex orthodontic cases treated using fixed and removable orthodontic appliances. On the following day, he presents "Achieving excellence in clinical photography"; designed to highlight the importance of clinical photographs in orthodontic treatment and how to ensure consistent high quality images.

The Maintain Retainer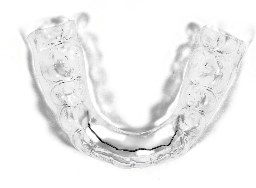 The Maintain retainer provides effective dual-retention with a really easy to fit process. Take advantage of two removable retainers in addition to a bonded lingual retainer - all for a competitive price. A major advantage of using Maintain is the impressions can be taken before debond and the retainer is ready to fit directly at the debond appointment. This means:
• Only one appointment is required
• Less chairside time
• Fewer visits for the patient
• Less time for any adverse tooth movement to occur.
The Maintain transfer jig simply clicks into place, sitting the lingual wire in place – pre-shaped and ready for bonding.
MSi: An Anti-snoring product recommended by experts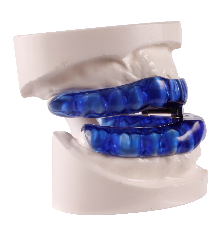 Help transform the lives of your patients and their partners with the MSi, an anti-snoring appliance specially designed to overcome many of the challenges faced with Mandibular Snoring Appliances, including comfort, patient compliance, handling bruxism, and obtaining the correct protrusive bite.

Dr John O'Brien is an expert in snoring and sleep apnoea. He says of the MSi, "As a clinician with 20 years of experience in a dedicated dental sleep medicine practice, I constantly check for new designs of oral appliances. In the MSi, I am confident that I continue to use the best appliance in the field."
Take the Best Clinical Photographs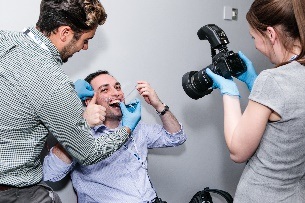 Visit our one stop shop for everything needed for standardised clinical photographs. How good are your before and afters? Professional photos are made easy with effective accessories such as retractors, mirrors and contrastors.
Can't make Adam Jowett's photography lecture? No problem! We also offer in-practice team training days with Associate Lecturer and Clinical Photographer, Timothy Zoltie.
Align and shine with Autograph Aligners and Tooth-whitening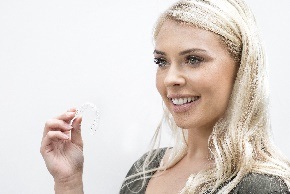 For great results, a quick turnaround, and the ability to speak directly to the technician, choose Autograph aligners. Richard Cousley, specialist orthodontist and owner of Visage Orthodontics and the Priestgate Clinic, says: 'I use the weekly Autograph aligner system because it achieves consistently good results. The customer service is excellent and the turnaround times are swift – I know I'm in good hands with the Autograph team'.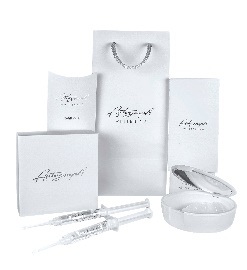 Autograph whitening is a premium brand of fast-acting whitening, designed to be worn from one hour per day. Available in a choice of 10% or 16% carbamide peroxide in four syringe patient packs or two syringe top-up packs, the packaging is beautifully presented in a white gift box and stylish bag. Our practice and digital marketing materials will look great in your waiting room.
Smooth Aligner Refinements with Ixion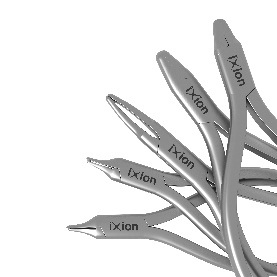 Ixion aligner pliers are a must-have, and can be used on any aligner system. With five pliers available (Rotation Plier, Retention Plier, Torque Plier, Teardrop Plier and Hole Punch Plier), and the new addition of aligner scissors, clinicians can apply a variety of treatments during the refinement stage, including the use of elastics and buttons.
We aim to make a positive impact on every clinician's working practice, in turn helping you to transform your patients' health and wellbeing safely and effectively. For more information, a practice visit, or to buy products, call 01535 656 999, email [email protected], or visit www.dbortho.com