To help and support you on spending this time to focus on developing your skillset and keeping up-to-date on CPD, we have decided to run a special offer on our NEW E-Publication Dental Connect Vol.1 which you can download for only £8 +VAT when you use code DCFIRST50.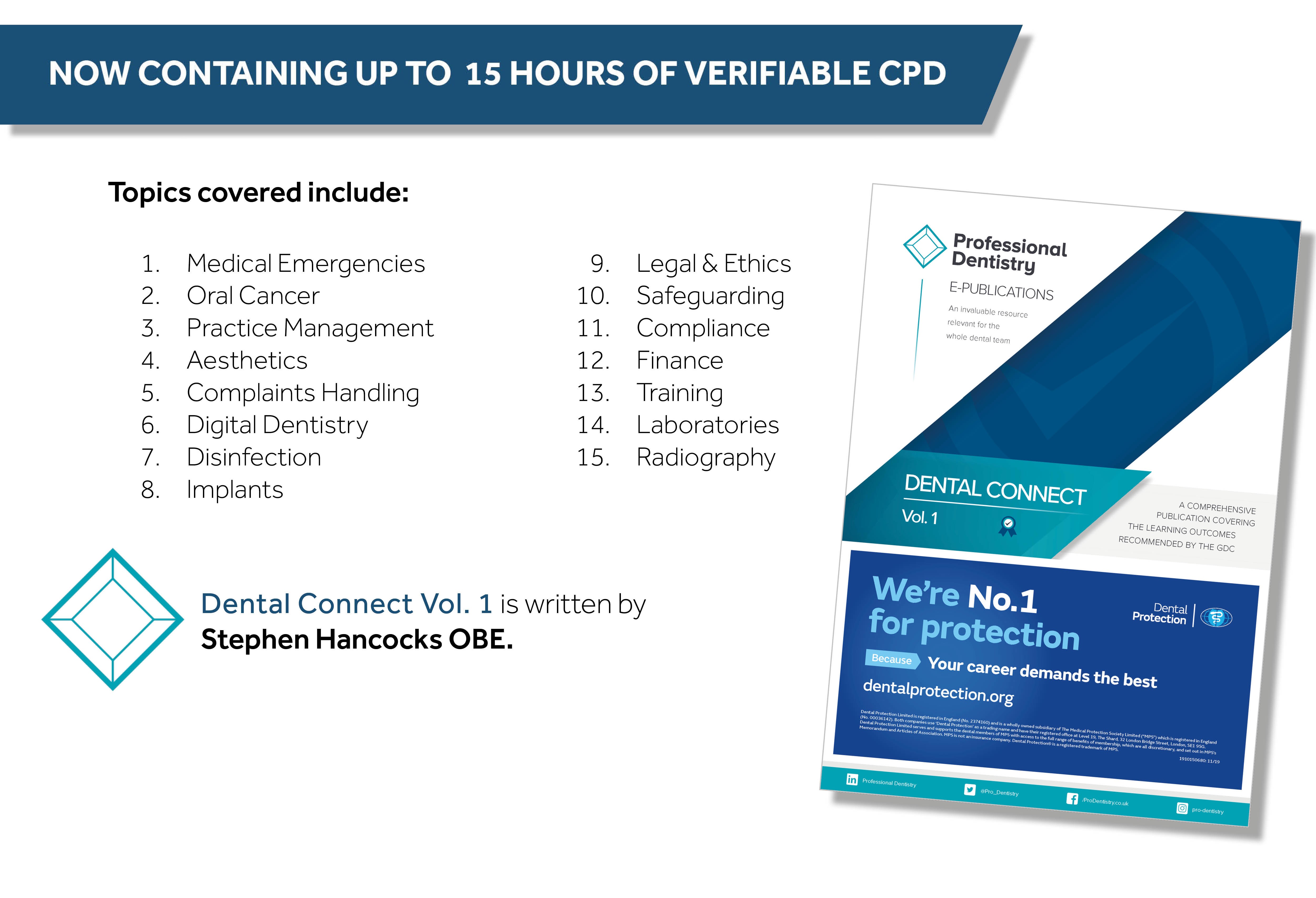 CLICK HERE TO DOWNLOAD FOR YOUR COPY

Dental Connect Vol. 1 is written by Stephen Hancocks OBE.
MA BDS LDS DDPH MCCD FFGDP RCS (Eng)

Stephen is a dentist, writer, editor, publisher and performer, Editor-in-Chief of the BDJ, and also owns his own publishing business stephenhancocks.com. He was appointed OBE in 1997 by Her Majesty Queen Elizabeth II for services to the dental profession and subsequently has been awarded Honorary Membership of the British Dental Association, the American Dental Association and a place in the prestigious FDI's List of Honour. He has an MA from the Central School of Speech and Drama, London in Advanced Theatre Practice and is also well known for chairing, lecturing and after-dinner speaking. Additionally, he has a gardening series on YouTube entitled Let's Go Gardening.

We hope you enjoy the first edition of Dental Connect. For more information and other E-Publications, visit professionaldentistry.co.uk and find us on Twitter, Facebook, Instagram and LinkedIn.