This might be at one of our shoreside dental centres in any Naval Base or overseas on operations. Together, you'll make a vital contribution to the wellbeing of the people who protect our nation's interests, every day. And you'll do it all over the world, from the shore bases in the UK, to warships in the Caribbean.
You'll work on large warships, including our state-of-the-art Queen Elizabeth class Aircraft Carriers, where you'll have a fully-fitted dental surgery and access to the sick bay's operating theatre and ward facilities. On smaller ships, you'll manage the portable dental unit that travels with you.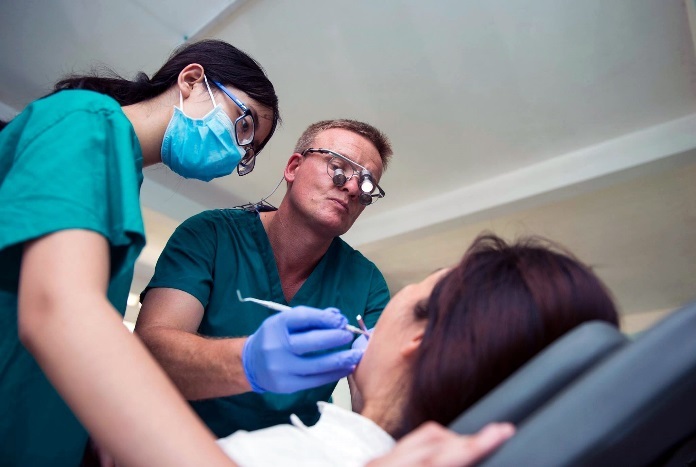 Even the smallest dental problem can have a serious effect on the morale of a crew member and the effectiveness of the wider ship's company. You'll work with your team to complete preventative dentistry and deal with a full range of clinical problems, in some of the most challenging conditions imaginable.
Outside your practice, you'll have a vital operational role to play. You could find yourself in a combat or disaster zone, where you'll need to put flight-deck control, firefighting and advanced life support training to use.