With their own line of scrub tops, trousers and lab coats, Work in Style also distributes the ever so popular Dickies and Cherokee ranges! Not to forget the new eco-friendly BarcoOne range - the first healthcare scrub in the UK to use recycled plastic bottles in it's making (10 per set).
Free Cherokee Core Stretch Watch on all orders above £75!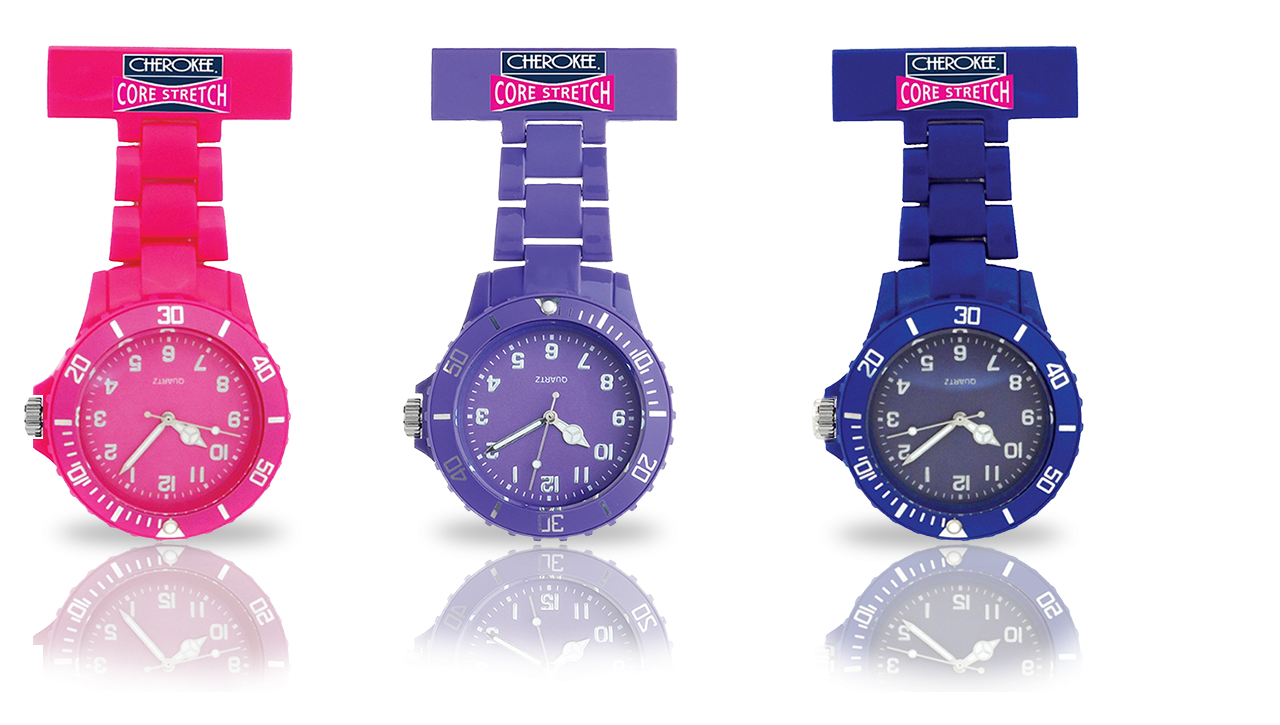 Originally established in 1935, Work in Style has been supplying the NHS since 1948. Today, Work in Style is one of the UK's leading uniform suppliers selling a fantastic range of high-quality uniforms and workwear online.
Use the 10% discount* code when shopping online at WorkInStyle: SE2020
*on all the products sitewide!

Barco One Scrub Tops & Trousers
Keep you cool when it's hot, and warm when it's not.



Work in Style is proudly introducing the new, revolutionary and environmentally friendly scrubs, with each set of uniforms made using 10 recycled plastic bottles.
We're delighted to announce a new partnership with a leading medical uniforms brand, Barco Uniforms. New to our store, Barco will bring a range of high quality, innovative garments which are sure to be popular with all healthcare professionals.
Each Barco One garment incorporates 5 recycled plastic bottles in its fabric and the brand has recycled 7.5 million bottles since incorporating plastic bottles into the cutting-edge fabric of the Barco One scrub collections in 2016.
In order to create the fabric, the plastic bottles are first cleaned and then turned into pellets. From there, the pellets are then crushed and melted, and the melted plastic turns into a thread, which is woven with polyester.

• Eco-Friendly
• Breathable fabric
• 4-way stretch
• Moisture-wicking
• Soil release
• Wrinkle resistance
• Temperature-regulating
• Machine washable on 60 degrees
• Recyclable
• 50% Polyester, 43% Recycled Polyester and 7% Spandex

Barco incorporates these bottles into the fabrics with the hope of contributing to a cleaner environment for marine life.
The fabric technology design not only helps marine life but it's inspired design lightweight fabric and 4-way stretch so it truly is a win-win for our environment and the animal kingdom alike.
Revolutionary temperature-regulating fabric technology adapts to environmental and body temperature variances, providing optimal comfort.

Work in Style offers the revolutionary BarcoOne scrub tops and trousers in a wide range of colours: Black, Bahama, Granite, Indigo, Royal, Wine, Teal, Ceil, Cobalt, Steel and Hunter Green and in sizes from XXS to 5XL.
Dickies Medical Range

Found in 1922. under the name Williamson-Dickie Manufacturing Company, Dickies is an iconic American brand which is built upon a legacy of innovation and leadership.
Our Dickies range of uniforms is designed with the same durability for which the Dickies brand is known.
Built to last - offering support and flexibility for long and challenging shifts, produced from 80/20 poly/Cotton materials.
Industrial wash friendly - Available in a range of colours and styles.
Cherokee medical uniforms
Cherokee scrubs became known for comfort, durability, and fashion after 1972. Cherokee blends elegance with comfort and efficiency, without compromising the versatility you need to do your job. Because Cherokee scrubs are in such high demand within the medical industry, we make sure to always bring the full lineup of all your favourite Cherokee scrub top and trouser styles and designs.
Cherokee Workwear remains the best-selling line of Cherokee scrubs currently on the market. Because this line is available in the widest selection of colours, sizes and types, a look that works for you will always be found. For many successful dentists Cherokee Workwear is number one option.

We are happy to offer an extensive selection of bestselling healthcare uniforms Cherokee, renowned for mixing creative patterns with quality, sustainable textiles. The Cherokee scrub tops and trousers come in a wide range of colors that are easy to combine, with sizes from XXS to 5XL and prices start as low as £8.99.

Cherokee Originals (Tops and Trousers) - Forget uniforms that are less than stylish and uncomfortable. Try Scrubs from Cherokee. In a wide range of colours, Cherokee Scrubs offer style and comfort. The brand has been around for a while, demonstrating just how much customers love Cherokee Scrubs feeling and durability. For those who want dental, doctors or nurses tunics, Cherokee Scrubs are the perfect solution. We also have a fantastic selection of Cherokee nursery tops for those who are looking forward to their bunch of joy.
Check out our best-sellers Cherokee scrub top 4700 & trousers 4100 that won't disappoint you.

Revolution Tech - Modern classic fit, slimming, flattering, and all-around beautiful, you can now stride with pride in your Cherokee Workwear Revolution Tech uniform. The fabric is strong and durable, soft and breathable. Each nursing scrub has Certainty Protective Technology™, enabling your scrubs to keep you safe by reducing the growth of odour causing bacteria and pathogens. The fluid barrier repels liquid and allows it to just roll off, resisting stains and keeping your uniform looking fresh and clean.

Core Stretch (Premium Workwear)
COMFORT THAT MOVES WITH YOU.
Sportswear-inspired fabric design stretches out two ways. These scrubs are mindful of your motion, even on the longest possible shift.

The newest Workwear scrubs from Cherokee offer the same great benefits of the original Workwear line, with stretch added! The athletic-inspired Core Stretch collection blends the original Workwear's cotton with spandex and polyester-creating a lasting, soft, easy-to-care scrub. Scrub Hub carries the entire range of styles, colours and sizes of Core Stretch. The Workwear Core Stretch line is designed to take account of the style-conscious, active health care professionals. Even during the longest shifts, Cherokee scrubs will keep you comfortable.

Cherokee Flexibles lead the way in style and comfort. The stretch panels designed in the tops of this line help to shape and flatter any figure. When combined with the knit waist pull-on pant, the comfort, and wearability of these scrubs is unbelievable. The soft cotton/poly blend comes in a wide variety of colors, tones, and prints, ensuring that there is always something for everyone.

A day in the life of a healthcare professional may not be tidy or glamorous, but it is always meaningful and why not make it be in style?

Browse our newly designed online shop and choose between the most popular brands: Cherokee, Dickies, BarcoOne, WorkinStyle and more.

Don't forget to use your 10% discount* code at the checkout: SE2020 *on all ranges and products sitewide
Sign up for our newsletter and be the first one to know about our special offers, discounts, new products and more! (We don't spam, only 1-2 emails a week)

Follow us on social media:
Facebook- @workinstyleuk

Instagram- @workinstyleltd

Youtube- @workinstyleltd

Twitter- @workinstyleltd